---
Rigal Family Haggadah
---
In 1980, Rabbi Rigal produced his own haggadah which he used for some communal and model seders but mostly for the Rigal family seder. It has been used every year since. It consists of 70, increasingly wine stained, photocopied A4 pages held together with slide binders. The format is designed to be assembled left to right although it can be reversed by moving the slide binder to the other side. The illustrations are copied from many historic haddagahs. A similar approach, and many of the same illustrations, were used for the 1981 ULPS Haggadah.
---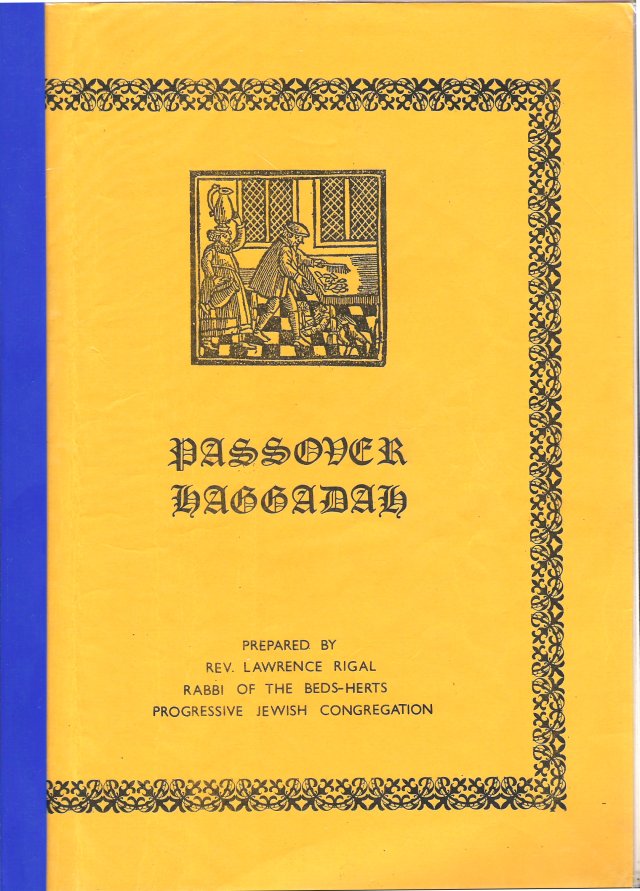 Rigal Family Haggadah - Front Cover
---
©2010 The Estate of Lawrence Rigal. All rights reserved.