---
Judaism Beyond Doubt
---
Judaism Beyond Doubt is a book which Rabbi Rigal wrote and used as a text book for his conversion students. There is no one definitive version as it was always in a state of flux. Even its title is ambiguous. We found one copy with the title crossed out and replaced with "Judaism Makes Sense".
We have three complete copies of it all dating from the mid-late 1980s. One is dated 1985 and sports a, possibly spurious, ULPS logo on the title page. This is the only one with any date on it. The next copy is similar and may be slightly earlier or later. The third is definitely a slightly later copy with extensive handwritten notes for a fairly major update written on it. All these copies were dot matrix printed with very poor print quality. Photocopied illustrations were stuck on manually. The text was most likely written on a Sinclair QL.
A more recent electronic copy consisting of several Word files dated 1998 was found on Rabbi Rigal's PC. Although not in a finished state (lacking some of its illustrations and an index) it was complete enough to be compiled into a web version which you can read here (PDF 1.1MB).
---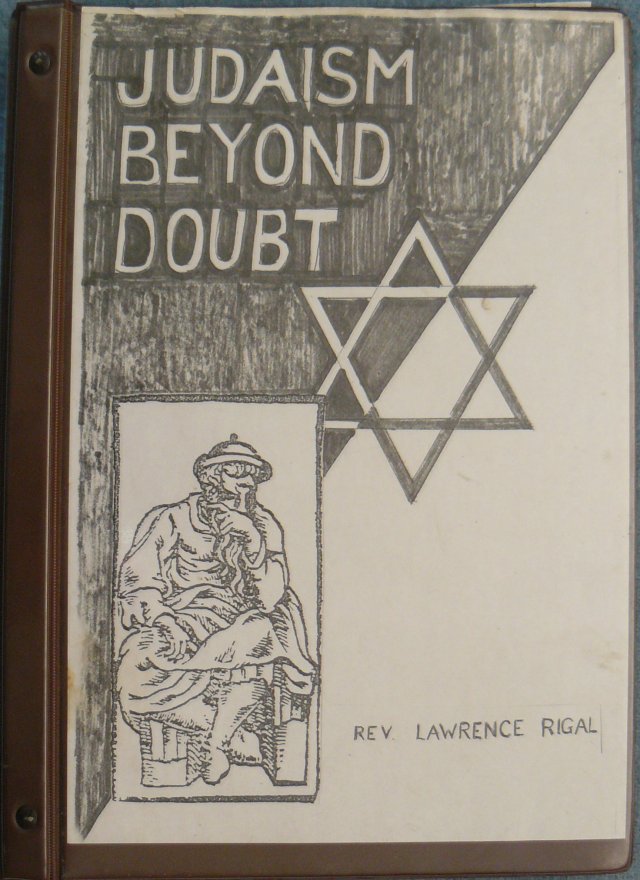 Judaism Beyond Doubt - Front Cover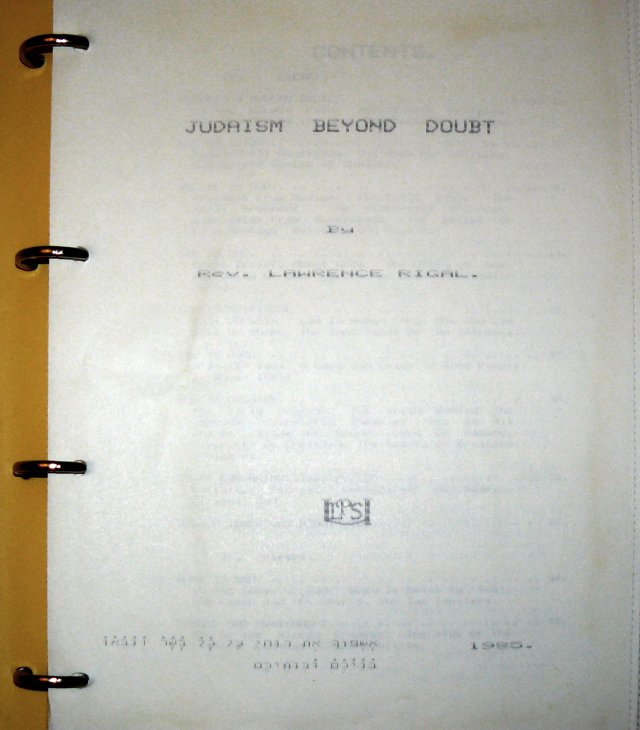 Judaism Beyond Doubt - Title Page
---
©2010 The Estate of Lawrence Rigal. All rights reserved.